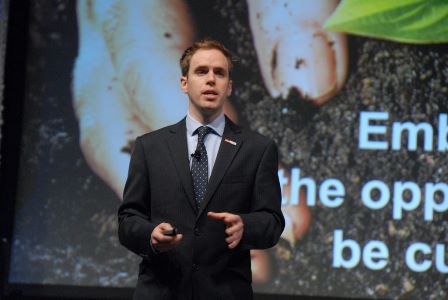 Memories of Alltech Rebelation week
With nearly two months having passed since the showpiece event of the Alltech Family, the Rebelation week. I can look back with surprise at just how much of it has stuck with me. It might be a fact that was presented by one of the symposia speakers, me finding myself telling my friends when I see them about how General Colin Powell, hotshot college coach Calipari or our very own Dr Pearse Lyons performed to the huge crowds, or simply the Rebel Run t-shirt that I brought home that frequently gets an airing in rural Oxfordshire.
I spent my time largely in the pork symposium, which looked at whether the product was viewed by the world as the 'other' white meat. It was great to hear from speakers and talk to representatives from all corners of the globe on what was topical with them. Osler Desouzert delivered what was a very memorable speech looking at trends in global consumption of meat. He told us that "chicken would be the worlds most consumed meat by 2020, having overtaken pork – with both continuing to accelerate and take more of the share of consumption compared to beef". He also pointed out that the areas that were looking to consume and produce more meat would also be the areas under most water stress, this was particularly of interest to Alltech E-CO2 as we continue to develop tools and programs looking at measuring and reducing water consumption by farms.
Alltech E-CO2 Business General Manager, Andy Wynne delivered a great, thought provoking speech in both the dairy and beef sessions looking at carbon footprint and efficiency. He urged the cattle producers of the world to grasp the opportunity of carbon footprinting and give themselves the chance of using their information to drive the perception of milk and beef into a greener place.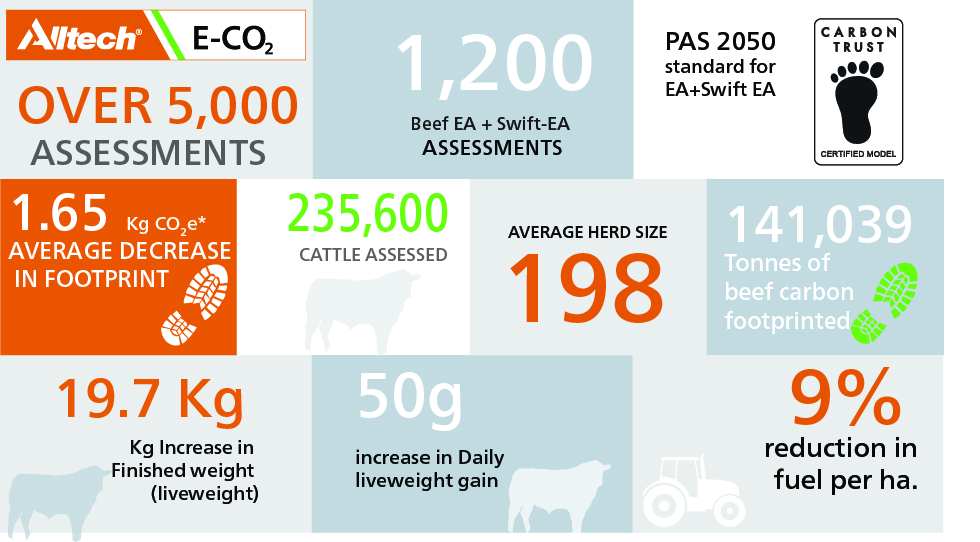 After the formal event it was an ideal time to catch up over a Kentucky Ale with farmers and colleagues from around the world that we have come to know well since the acquisition of the business in February.
Now, with the dates and booking forms already arriving for next year's event, it makes the decision pretty easy as to where I'll be in late May 2016.By Chris Davies, Head of Technical Development, Alltech E-CO
By Chris Davies, Head of Technical Development, Alltech E-CO2