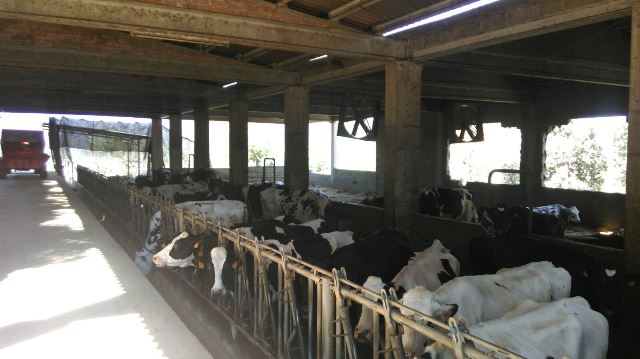 Global interest in carbon footprinting grows
Interest in carbon footprinting is growing globally, with Alltech E-CO2 recently visiting Australia and New Zealand to speak to retailers, food processors and farmers about the role of this holistic measurement in helping to manage production efficiency.
Closer to home, Alltech E-CO2 has just completed a first assessment in Spain, using the Dairy Swift-EATM tool on a well-run unit in one of this country's milk production strongholds, Catalonia.
"The farmer recognised the value of a carbon footprint assessment as a measure of efficiency and will use it to help drive future business performance", explains Jack Sagar, Farm Services and Technical Consultant with Alltech E-CO2.
Calving all-year-round and with all replacements home-reared, the 61-cow herd has an annual average of around 8,500 litres, significantly higher than Spain's national average. This is achieved off just 33ha (82 acres), with cows inside all-year-round and fed a TMR largely comprising homegrown forage and cereals.
"Health and fertility management was excellent on this unit, with attention paid to areas such as ventilation and lighting to maintain high welfare status," adds Jack Sagar. "Nevertheless, the farm recognised great potential in the value of carbon footprinting as a way to monitor efficiency and assist in future management decisions.
"We discussed incorporating a cost of production audit into the assessment as well as the use of our Aqua-printTM water footprint tool – all of which is now possible through Alltech E-CO2."
This particular farm had a carbon footprint of 1,341 g CO2e/l FPCM, which compares with a UK industry average of 1,267 g CO2e/l FPCM.