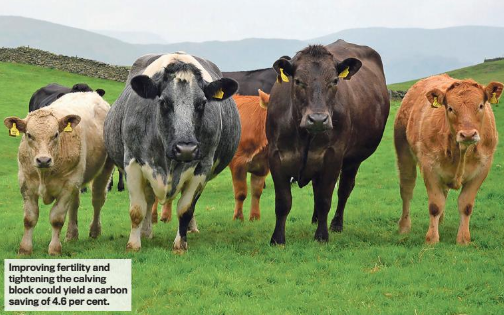 UK suckler units could slash carbon footprint
UK suckler units could slash carbon footprint
New research is claiming that beef suckler units could reduce their carbon footprint by up to 40 per cent while improving some production efficiencies, but producers will need to play the game to see results. Hannah Park reports.
Analysis by Alltech E-CO2 and the Stabiliser Cattle Company highlights that a combination of management and genetic changes on-farm could reduce the carbon footprint of an individual UK suckler unit by up to 40 per cent.
Through the analysis of multiple production scenarios, the organisations modelled the carbon outputs of the most common suckler to finish practices.
Benchmarking
Benchmarking 12 different suckler herd system scenarios using industry performance from AHDB's Stocktake report, the group calculated carbon savings from alternative management changes that could be made between each scenario using Alltech E-CO2's life cycle analysis model.
Presenting results of the study in a recent virtual press briefing Seth Wareing, business manager of the Stabiliser Cattle Company, said the UK suckler industry is under 'immense pressure' to reduce its carbon footprint, while continuing to feed a growing population in a financially feasible way.
Mr Wareing said: "While the strength of the suckler industry is converting grassland unsuitable for growing crops into a high-quality protein for human consumption, there is room to do this more efficiently from both an environmental and financial standpoint.
"If you can improve farm performance in terms of efficiencies, not only does it lead to a more profitable farm, it leads to a more sustainable farm and more environmentally friendly beef produced with a lower carbon footprint."
Pressure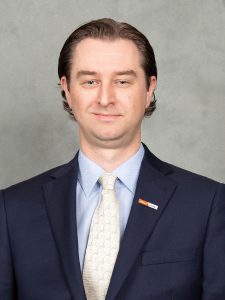 Dr Stephen Ross, senior sustainability specialist for Alltech E-CO2, added that agricultural was 'in the spotlight' and while it was not the biggest emitter, responsible he said for 15 per cent of global green house gas emissions, of which livestock contributes about 4 to 5 per cent, it had its role to play alongside other industries in reducing its environmental footprint.
Dr Ross said: "The evidence for climate change is undeniable. In the UK that is manifesting as ever more extreme and unpredictable weather events which are becoming increasingly regular. Farmers are on the frontline of this."
Study
In the study, each farm was monitored as if it were a 100-cow, spring calving suckler herd, finishing cattle on a predominately forage diet. Inputs such as synthetic fertilizer and manure application, straw, farm fuel and feed were kept consistent as the life cycle model calculated what impact different management changes had on emission outputs.
In terms of cow efficiencies, variables changed included reducing cow size, calving heifers at two, and improved fertility.
Changing the cow weight variable only by reducing from an industry average weight of 750kg to 600kg yielded a carbon saving of 7.3 per cent. Calving heifers at two a saving of 3.8 per cent. Improving fertility, alongside tightening the calving block to nine weeks, yielded a carbon saving of 4.6 per cent.
When it came to youngstock efficiencies, improving growth rates had significant potential to promote carbon savings.
Mr Wareing said: "If you get the feeding, genetics and management practices right, you can have a big impact on carbon output.
"In the study, we took the heifer slaughter weight down from an industry average of 24 months old to 20 and steer from 23 months old to 18 and in response to a lesser demand for feed and other inputs, this yielded a carbon saving of 10 per cent. Applying that to bulls, where finishing time decreased to 13 months, and there is a carbon saving of about 16 per cent to be had."
When combining improvements seen across the 12 modelled systems, a full steer finishing system had a carbon saving per kg of beef produced of 31 per cent and the bull finishing system had a carbon saving of 40 per cent. This could realistically be achieved, Mr Wareing said, over an eight year period.
Planning
Before making any changes to their current system, suckler producers need to fully assess what impact these efficiencies and management changes may have on their fixed resources, said independent beef specialist Dr Jimmy Hyslop.
This needed to include things like grazing and shed space availability, forage production and cash flow implications where the timing of finishing stock sales may change.
Crucially, he said, it is paramount that producers fully commit to the plan.
Dr Hyslop said: "Changing course halfway through to go back to their former system can cause detrimental consequences to things like cash flow and resource availability. If a producer does the assessments, plans accordingly and sticks to it, they will quickly see the benefits of creating a more efficient and profitable suckler herd system."
Posted 11 Sep 2020 to Farmers Guardian, link here. Article by Hannah Park.