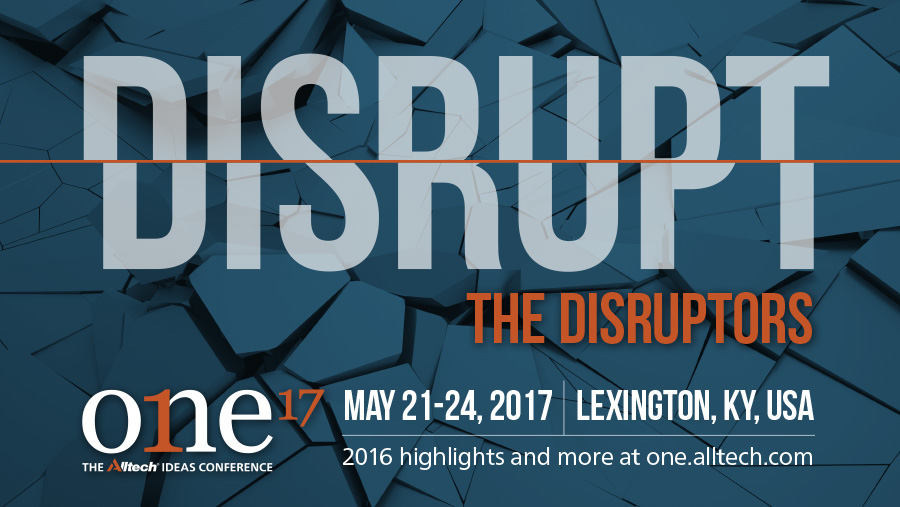 Join Alltech E-CO2 at One: The Alltech Ideas Conference, Kentucky, May 21-24.
"Understand the stark issues connected to global food production, discover strategies and innovations to solve these issues, and acquire the knowledge to drive change and embrace ONE vision for the future"
In an age of connection, instant gratification, big data and top-of-the-line technology at our fingertips, where do you go for ideas?  How about ONE: The Alltech Ideas Conference?
For 33 years, people have come here to mix, mingle and share.  This year's conference dedicated to disrupting the disruptors, will be no different.
If you wish to listen, share and be motivated, ONE: The Alltech Ideas Conference is the place to be. Be prepared to be challenged.  With two days of thought-provoking keynote sessions, one day of interactive focus sessions and endless networking opportunities, you will not be disappointed.
See you in Lexington, Kentucky
For more information visit one.alltech.com
Thank you.