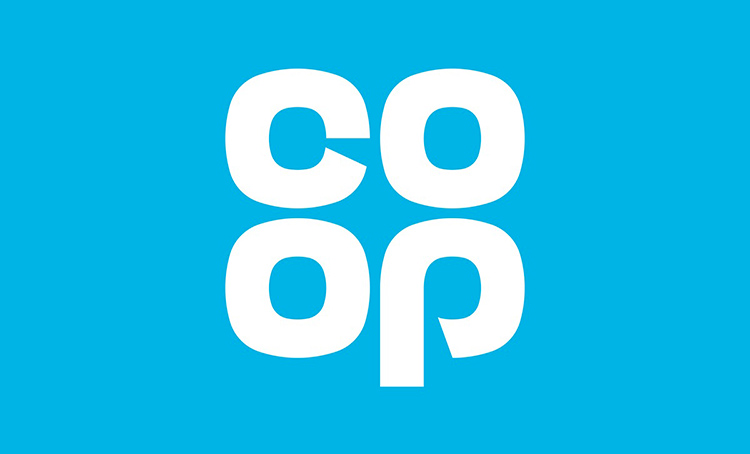 Co-op scheme helps build bridges with consumers
Cheshire milk producer Tom Bramall expects the new Co-op Enviro-Map initiative to deliver benefits on many levels, firstly keeping his own business on track but also helping to build better relationships beyond the farm gate.
Milking 240 high-yielding Holsteins at Well House Farm, Waverton, near Chester, he is embracing the scheme as an important part of his future management, recognising the relevance of his carbon footprint as a measure of efficiency and also understanding the wider environmental aspects.
"As farmers we are always focused on technical efficiency, and for me the key performance indicators include fertility, feed rate per litre and age at first calving," he says. "These all impact directly on our carbon footprint, as does the health and welfare of the herd, so having it as an overall measure of performance makes a lot of sense.
"We also have a responsibility to look after the land and the wildlife that exists around us – ideally always leaving it in a better state. Having the biodiversity focus as part of the Co-op Enviro-Map scheme helps us to demonstrate that we are fulfilling our obligations in this area too.
"Ultimately we are all striving for the same goal, which is to keep those that buy our product happy. I think this scheme will help to generate greater mutual understanding – right through to consumer level – and that has to be a good thing."
Tom is one of the first farmers to complete his annual online Co-op Enviro-Map assessment, having received training through a producer meeting the previous week. Including preparation time, he estimated that completion of the assessment took 2–3 hours of his time, but would be less time consuming in future.
"All the information required is available already for one thing or another, so it was not an onerous task to pull it together," he explains. "There is a three month window to carry out the assessment, so under normal circumstances I cannot see it being a particular burden."
Once information is submitted, there is a process of verification to be carried out by the specialist agri-environment consultancy Alltech E-CO₂, who are partnering with the Co-op on this initiative. Carbon footprint models developed by Alltech E-CO₂ are certified by the Carbon Trust and conform to the internationally recognised PAS 2050 methodology.
"We expect to have the report back with the farmer promptly, with this providing an individual farm assessment as well as the opportunity to benchmark performance against other dairy farms," explains Alltech E-CO₂ Business General Manager Ben Braou. "The report will provide advice on which areas to focus on in order to improve the carbon footprint and also make recommendations on environmental areas such as biodiversity. Overall the initiative is a great example of closer collaboration between a leading retailer and its suppliers, using holistic measurements of performance that benefit all parties."
Tom Bramall's Holstein herd currently averages 9,600 litres/cow/year, calving all year round with a calving interval of 391 days and a concentrate feed rate of 0.33kg/litre. Most of the herd's replacements are home-reared, with a target first calving age of 25 months. A high health status is maintained through proactive veterinary involvement, with tight control over the main infectious disease threats through monitoring and vaccination.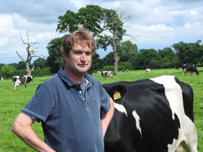 Tom Bramall's 240-cow high-yielding Holstein dairy herd will be one of the first to have a carbon footprint and environmental assessment through the Co-op's new Enviro-Map initiative.
Tom Bramall found the online Co-op Enviro-Map assessment to be relatively straightforward and believes it demonstrates good collaboration between supplier and retailer.
Images available upon request from sarah@abccomms.co.uk