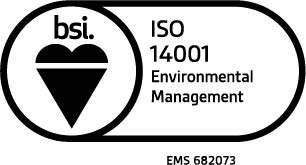 Alltech E-CO2 Awarded ISO 14001:2015
Alltech E-CO2 would like to announce that it has been awarded the sustainable, environmentally responsible ISO 14001:2015 standard. ISO (International Standards Organisation) defines parameters for compliance with the highest standards of quality, environmental responsibility, and other characteristics of world-class organisations' operations across their materials, products, processes, and services.
Alltech E-CO2 made the strategic decision to adopt the current ISO 14001:2015 Environmental Management System for its office-based activities to improve our efficiency and minimise our environmental impact. The internationally acknowledged ISO 14001 Environmental Management System certification recognises companies that have adopted environmentally responsible practices in their business processes.
At Alltech, we believe that the future of agriculture depends on solutions that are safe for the animal, consumer and environment, the core of the Alltech ACE Principle. In line with ACE, Alltech E-CO2 is fully committed to improving our environmental performance across the business. We recognise that the quality of the environment is an integral part of the company's operation and a prime responsibility of management at every level. Our targets and objectives focus on reducing and mitigating the impact of our business activities, across a number of key categories, including: Energy use, transport, waste management, and legal and other compliance obligations.
Furthermore, we aim to provide our clients with the information, advice, and support they require to implement positive environmental management steps and aim to engage with the wider industry to create opportunities for improvement. In line with ISO 14001:2015 standards, Alltech E-CO2 intends to continually ensure that our knowledge and policies are up to date and relevant as we continue to develop and grow.
For more information, please contact e-co2@Alltech.com