Aqua-print
The Alltech E-CO2 Aqua-print involves the creation of a unique farm water footprint.
As the first Carbon Trust endorsed on-farm water footprinting tool, the Alltech E-CO2 Aqua-print offers an unrivalled foothold into the ever more important issues of water scarcity and efficiency.
This software has been developed to incorporate all key measurable on-farm water inputs and outputs as efficiently as possible, allowing for increased farmer discussion and consultancy and ultimately driving improved water and farm efficiency.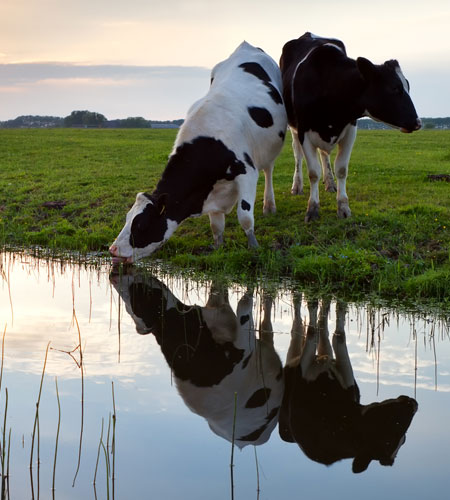 Alltech E-CO2 Farming Stats
THE AVERAGE FARM USES ENOUGH
ELECTRICITY TO BOIL THE WATER FOR
5092446
CUPS OF COFFEE A YEAR
THE AVERAGE ASSESSED HERD SIZE IS
000

COWS
PRODUCING 7,722 LITRES EACH
WE HAVE FOOTPRINTED OVER
00,000,000
QUARTER POUNDER
BURGERS WORTH OF BEEF
WE HAVE FOOTPRINTED OVER
0,000,000,000
LITRES OF MILK
ENOUGH TO FILL
0000

OLYMPIC
SIZED SWIMMING POOLS
THE AVERAGE LAND AREA
PER FARM ASSESSED IS
000

HECTARES
OR

000
FOOTBALL PITCHES