Protein Management
The Alltech® Protein Management programme provides a consistent, high-quality source of protein, giving your animals the protein and energy they need to produce at their peak, particularly during times of environmental or production stresses that can result in decreased intake.
By fitting the same nutrients into a smaller package, it ensures your herd receives what it needs to make it through the entire day.
The Alltech Protein Management program outlines the products and solutions that fit your herd best, making your feed work harder so your animals don't have to.
Adding Alltech's protein solutions to your feed can:
Provide a source of consistent high-quality protein to your animals
Enhance fibre digestion
Support milk production
Optimise rumen efficiency, giving you more with less
OPTIGEN® is a technology that allows feed formulation, which meets the needs of the rumen microbial population more effectively, resulting in increased microbial population growth, increased fiber digestion and improved efficiency of rumen nitrogen capture.
To find out more click the logo below: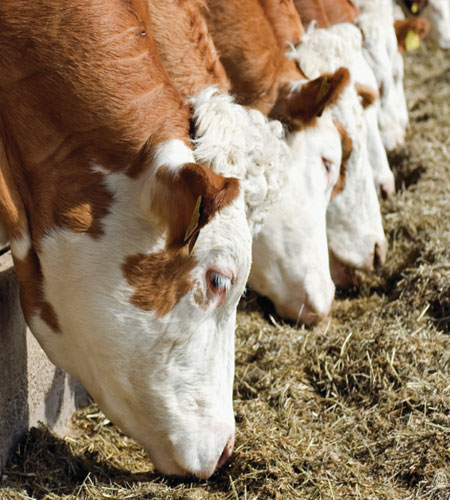 Alltech E-CO2 Farming Stats
THE AVERAGE FARM USES ENOUGH
ELECTRICITY TO BOIL THE WATER FOR
5092446
CUPS OF COFFEE A YEAR
THE AVERAGE ASSESSED HERD SIZE IS
000

COWS
PRODUCING 7,722 LITRES EACH
WE HAVE FOOTPRINTED OVER
00,000,000
QUARTER POUNDER
BURGERS WORTH OF BEEF
WE HAVE FOOTPRINTED OVER
0,000,000,000
LITRES OF MILK
ENOUGH TO FILL
0000

OLYMPIC
SIZED SWIMMING POOLS
THE AVERAGE LAND AREA
PER FARM ASSESSED IS
000

HECTARES
OR

000
FOOTBALL PITCHES