Mycotoxin Management
Safeguarding the health of your animals starts with the quality of your feed. Produced by moulds, mycotoxins can impact performance and producer profitability in a number of ways. Effective mycotoxin management is about seeing the whole challenge. From the farm to the feed mill and from risk assessment to feed management, the ALLTECH MYCOTOXIN MANAGEMENT program helps safeguard the health of your animals, the quality of your feed and the security of our food supply.
The Alltech® Mycotoxin Management programme consists of:
ALLTECH 37+®
ALLTECH® MIKO
MYCOSORB A+®

The Alltech 37+® programme can detect the presence of more than 37 different mycotoxins in raw feed materials and forage. It will also provide a risk assessment of the threat to your animals along with tailored recommendations, all within two weeks of sample submission.

Alltech® MIKO (Mycotoxin Hazard Analysis Programme) is our systematic method for identification, assessment and quality control of feeds. Alltech is now helping farmers globally assess the multiple mycotoxin threat in animal feedstuffs by working through a risk assessment process based on HACCP principles

Backed by over 20 years of research and patent-protected technology, MYCOSORB A+ is the next generation of mycotoxin binders, offering superior binding capabilities, a broader adsorption profile and increased efficacy.
Feeding MYCOSORB A+ reduces mycotoxin absorption in animals and contributes to the control of mycotoxins. The unique technology behind MYCOSORB A+ makes it the most advanced mycotoxin binder on the market. Its superior binding capabilities, broader adsorption profile and increased mycotoxin sequestration efficacy sets it apart from competitor products.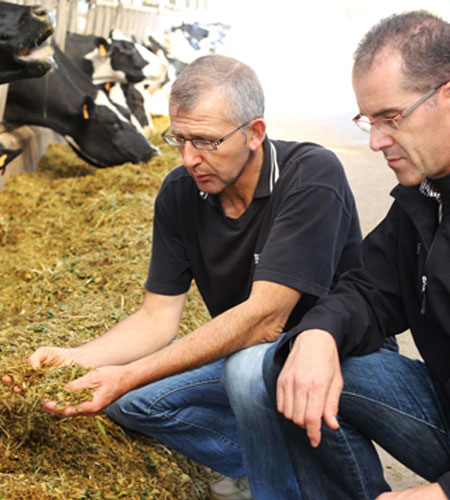 Alltech E-CO2 Farming Stats
THE AVERAGE FARM USES ENOUGH
ELECTRICITY TO BOIL THE WATER FOR
5092446
CUPS OF COFFEE A YEAR
THE AVERAGE ASSESSED HERD SIZE IS
000

COWS
PRODUCING 7,722 LITRES EACH
WE HAVE FOOTPRINTED OVER
00,000,000
QUARTER POUNDER
BURGERS WORTH OF BEEF
WE HAVE FOOTPRINTED OVER
0,000,000,000
LITRES OF MILK
ENOUGH TO FILL
0000

OLYMPIC
SIZED SWIMMING POOLS
THE AVERAGE LAND AREA
PER FARM ASSESSED IS
000

HECTARES
OR

000
FOOTBALL PITCHES