Mineral Management
Managing mineral nutrition is no longer just a matter of addressing deficiencies. Improper mineral supply can have major consequences for health and productivity and, as a result, come at a high cost.
The Alltech® Mineral Management programme guarantees organic minerals that are readily absorbed, stored and utilised by the animal and are thus able to meet the higher nutrient needs of modern livestock for rapid growth, maximum reproductive performance and optimal animal health.
Alltech has been a pioneer in redefining trace mineral nutrition through research and innovations, proving that modern management of mineral nutrition can be carried out by the inclusion of organic trace minerals at significantly lower levels than inorganics while improving performance, delivering a cost-effective return and alleviating environmental concerns. We call this innovation Total Replacement Technology™, developed in response to the evolution of modern production and the mineral requirements that are now demanded by the animal.
To find out more click the logo below:

SEL-PLEX® is Alltech's proprietary organic form of selenium yeast manufactured to mimic Mother Nature and is, thus better absorbed, stored and utilised by the animal than inorganic selenium. Supported by more than 20 years of research, SEL-PLEX is the most researched and proven form of organic selenium available and has consistently been shown to improve animal performance and the quality and nutritional value of meat, milk and eggs.
To find out more click below: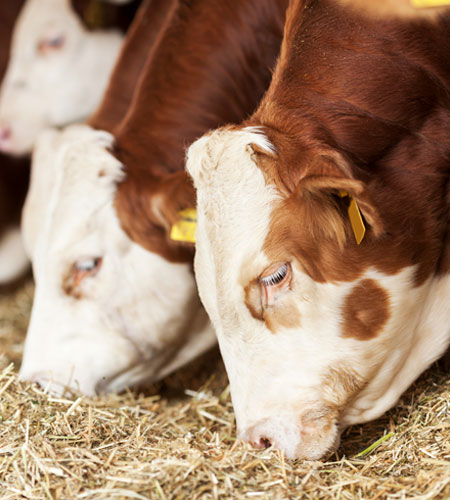 Alltech E-CO2 Farming Stats
THE AVERAGE FARM USES ENOUGH
ELECTRICITY TO BOIL THE WATER FOR
5092446
CUPS OF COFFEE A YEAR
THE AVERAGE ASSESSED HERD SIZE IS
000

COWS
PRODUCING 7,722 LITRES EACH
WE HAVE FOOTPRINTED OVER
00,000,000
QUARTER POUNDER
BURGERS WORTH OF BEEF
WE HAVE FOOTPRINTED OVER
0,000,000,000
LITRES OF MILK
ENOUGH TO FILL
0000

OLYMPIC
SIZED SWIMMING POOLS
THE AVERAGE LAND AREA
PER FARM ASSESSED IS
000

HECTARES
OR

000
FOOTBALL PITCHES