CowSignals
®
Alltech E-CO2 recognises that to get the maximum from your cows, you need to understand what they are really telling you. Alltech E-CO2 promotes the use of CowSignals® through our Certified Master Trainers.
This innovative concept focuses on the CowSignals® diamond of feed, water, light, air, rest and space, with the aim of enabling you to better understand your cow's body language, behaviour and health.
Healthy cows are efficient cows and require less energy and lower input costs. This increases your farm's profitability, reduces your farm's carbon footprint and releases lower amounts of greenhouse gases into the atmosphere.
As part of an Alltech E-CO2 Dairy EA or Dairy Swift-EA assessment, producers are offered an introduction to CowSignals®.
As trained providers of CowSignals® workshops, Alltech E-CO2 Certified Master Trainers offer interactive and educational sessions focusing on improving animal health and welfare, ultimately leading to increased profitability. For more information or to arrange for a workshop please contact us.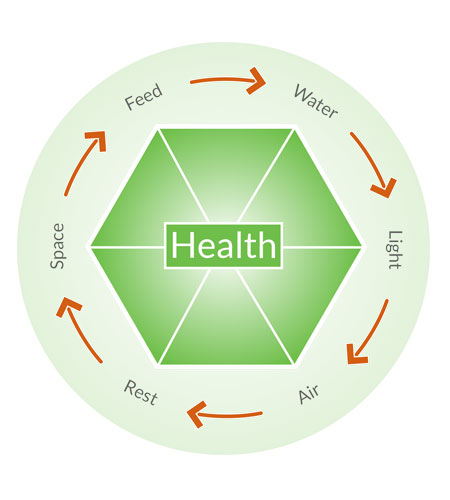 Alltech E-CO2 Farming Stats
THE AVERAGE FARM USES ENOUGH
ELECTRICITY TO BOIL THE WATER FOR
5092446
CUPS OF COFFEE A YEAR
THE AVERAGE ASSESSED HERD SIZE IS
000

COWS
PRODUCING 7,722 LITRES EACH
WE HAVE FOOTPRINTED OVER
00,000,000
QUARTER POUNDER
BURGERS WORTH OF BEEF
WE HAVE FOOTPRINTED OVER
0,000,000,000
LITRES OF MILK
ENOUGH TO FILL
0000

OLYMPIC
SIZED SWIMMING POOLS
THE AVERAGE LAND AREA
PER FARM ASSESSED IS
000

HECTARES
OR

000
FOOTBALL PITCHES